We can end poverty in America.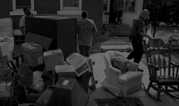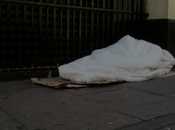 Abolishing poverty is something to stand for, to march for, to sacrifice for.
Across the country thousands of organizations are working to provide aid to community members and mobilize against poverty. This website can help you connect with service providers in your community and with antipoverty movements.
Get connected to help
Search our list of thousands of organizations that offer resources and support.
Join the Fight
Poverty will be abolished in America only when a mass movement demands it so. Today, such a movement stirs.
Get facts about poverty in your state
See how your state compares on indicators of poverty and download fact sheets.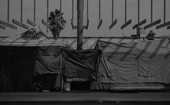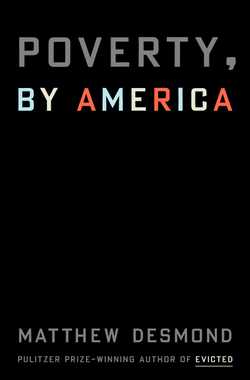 The Pulitzer Prize–winning, bestselling author of Evicted reimagines the debate on poverty, making a new and bracing argument about why it persists in America: because the rest of us benefit from it.
Urgent and accessible ... It's refreshing to read a work of social criticism that eschews the easy and often smug allure of abstraction, in favor of plainspoken practicality. Poverty, by America deserves to be one of those books you see people reading on the subway, or handing around at organizing meetings, or citing in congressional hearings. Its moral force is a gut punch.
The New Yorker
A compact jeremiad on the persistence of extreme want in a nation of extraordinary wealth ... [Desmond's] purpose here is to draw attention to what's plain in front of us—damn the etiquette, and damn the grand abstractions.
The New York Times Book Review
Ambitious ... [Desmond] puts a clear challenge to readers, prodding us to face the uncomfortable question of how we are all implicated. But he also proposes solutions.
Los Angeles Times
Lively ... A hopeful book, one that reframes its titular problem sensibly and helps us see how we could be part of solving it.
Minneapolis Star Tribune
[Poverty, by America] shows how wealthy and middle class Americans knowingly and unknowingly perpetuate a broken system that keeps poor people poor. It's not an easy problem to fix, but through in-depth research and original reporting, the acclaimed sociologist offers solutions that would help spread America's wealth and make everyone more prosperous.
Time
With Poverty, by America, [Desmond] blends history, research and firsthand reporting to show how the wealthy punish the poor and keep people living in poverty, both purposefully and without realizing. Passionate and empathetic.
Salon